Aug
01
If this doesn't make you smile, I don't know what will. 
Have a Happy Hump Day and Happy August!
Jun
11
Beautiful flowers at Whole Foods in Lincoln Park this weekend! After a few weeks in a row where we didn't do much in the way of advance meal planning it felt so good to go with a list and a plan and get everything all at once.
I only recently started to meal plan for 5 days at a time and if you're not doing it, give it a try. Instead of coming home and winging it (ordering in, going out, not eating) you've got a meal all planned and ready to go. Take into consideration the weather for the week (you don't want chili when it is 90 out) and that you won't want to cook for more than 30 or 40 minutes. No one wants to cook for an hour after commuting home. 
And I always had a tough time justifying cooking for just one person when I was living in Cali or when Danny traveled. But that shouldn't be an excuse! Cut recipes in half and then have a left over night or take it for lunch at work. 
Our line-up for the week:
Parmesan Encrusted Tilapia with Arugula Salad and Corn on the Cob with Cilantro Herb Butter
Asian Turkey Meatballs with Blanched Green Beans
Mesquite BBQ Cider Rubbed Pork and Grilled Asparagus
Grilled Chicken Fajita Salad 
I'll post pics and recipes (two are pre-marinated from Whole Foods) during the week. The best part? These meals are approved on the "Buckle Down and Do It" diet plan. Basically - no bread, no sugar, no soda, no beer or wine and low sodium. My trainer put me on the plan on Saturday and my pre-boat-day shopping bag is below. The other key part of the diet is 5 cardio sessions a week. Having the meals planned makes getting to the gym or going for a run easier because I don't have to worry about getting food.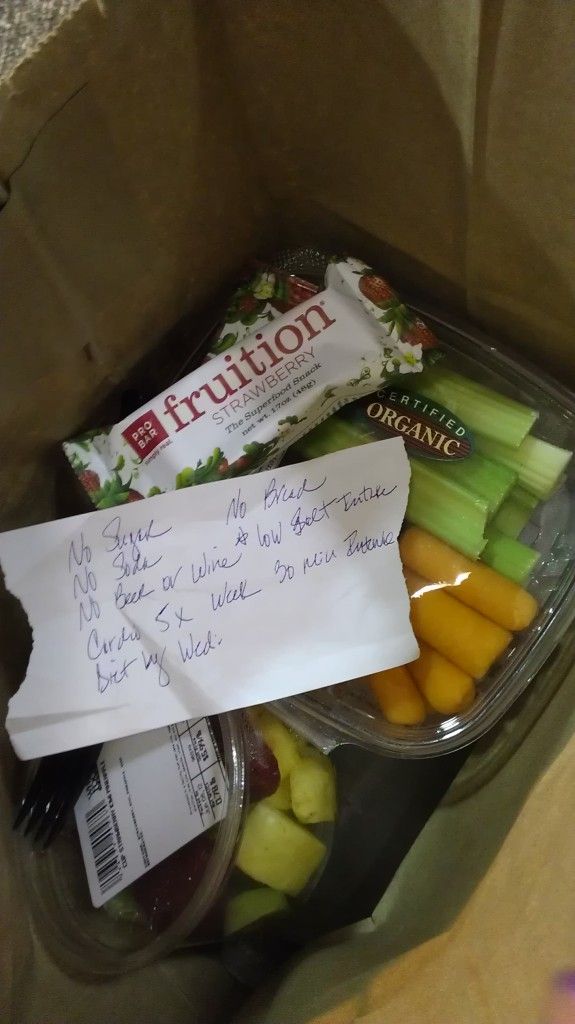 Apr
26